Learn how to adapt and save your job as AI becomes more prevalent in the industry.
Generative AI will replace more than 25% of jobs, learn how to save yours
Ankrhealth
May 25 2023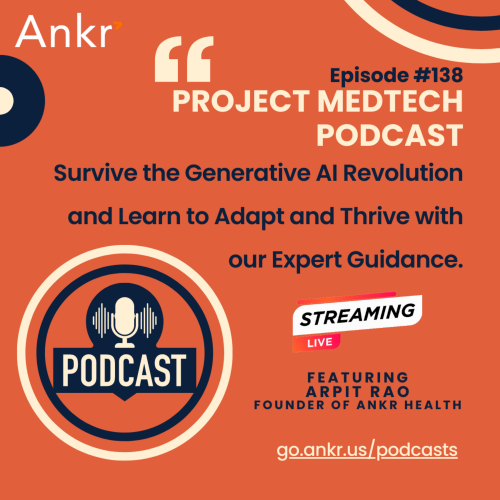 Unleash the power of generative AI and save your career! Join the captivating Ankrhealth Podcast, featuring Dr. Arpit Rao, founder at Ankr Health. Backed by a groundbreaking Goldman Sachs study, this podcast reveals how AI will replace 25% of jobs. Get ready for an engaging journey as we navigate this transformative landscape. Adapt or perish—tune in now for your professional survival!